Since its foundation, and as part of its strategic linking strategy, the Instituto Tecnológico de Santo Domingo (INTEC) maintains close relationships with leading professionals and representatives of the productive sectors, who contribute to the design and execution of their academic programs. The objective of this effort is to ensure that INTEC graduates acquire all the skills demanded by the labor market, recognized as a constantly evolving scenario.


Download program of Advisory Committees of academic areas, careers and programs
Download program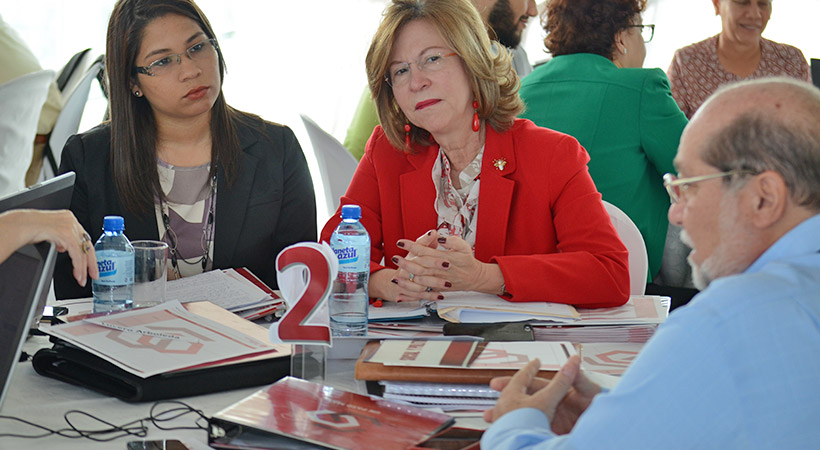 In an effort to formalize the traditional alliances reached by the Academic Areas in the conformation of their consulting bodies, and in line with the declaration of the 2019 as the Year of Linkage for Development and Competitiveness, the INTEC approved in February of 2019 its Regulation of the Advisory Committee of the Academic Areas and the Career and Programs Advisory Committee, which establishes the objectives, conformation and specific functions of each one.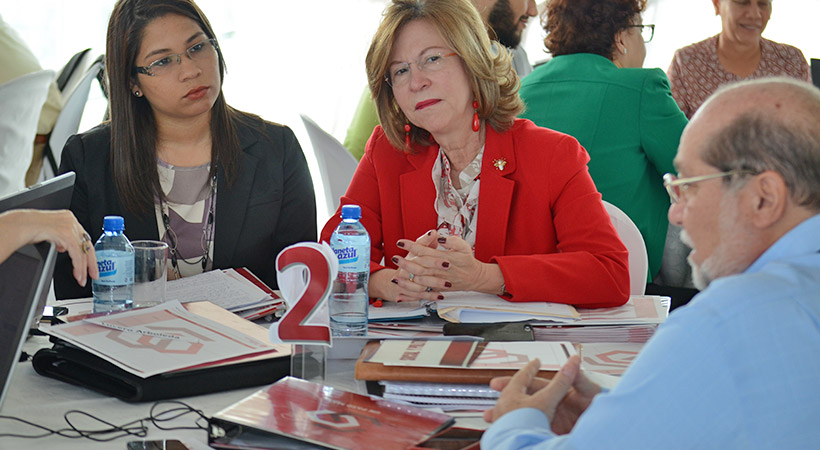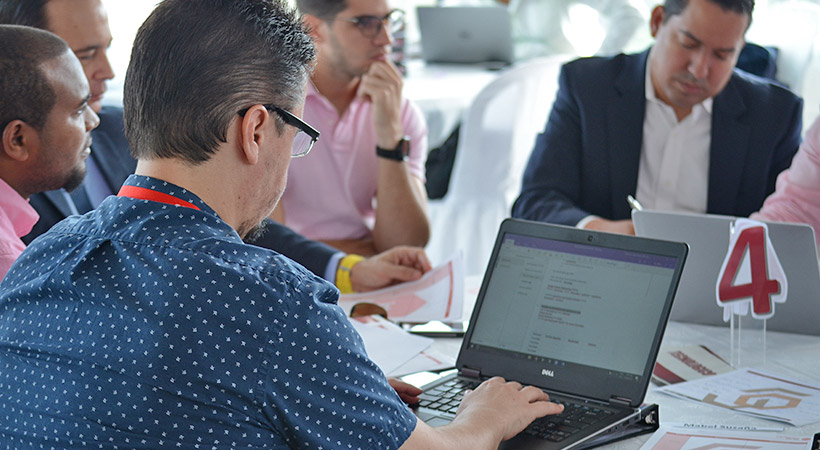 The Advisory Committees of Academic Areas have the objective of promoting the link between the university and the environment and to develop dialogue spaces that allow the permanent strengthening of careers and programs. These are headed by the dean or dean of the Area and composed of representatives of companies, public bodies or social institutions, national and international, as well as prominent professionals.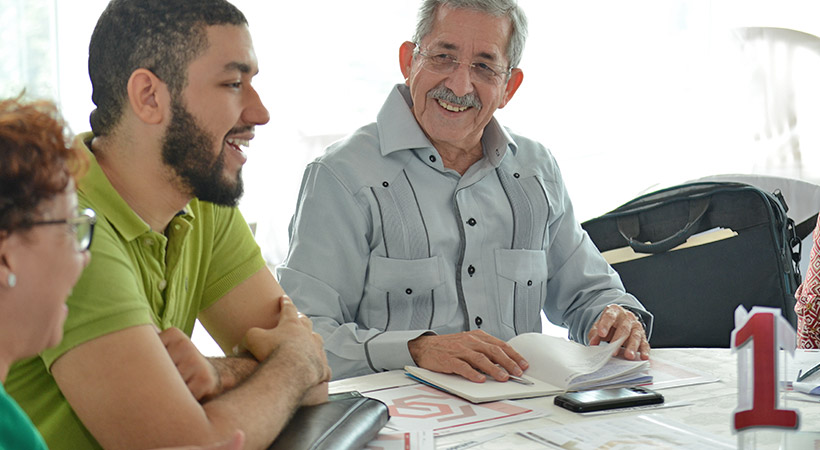 While the Career Committees or Programs are consultative bodies to advise on processes of reform and updating specific curricular contents by areas of knowledge, and are integrated by the coordinator of the program, representatives of teachers, students, professors and a representative of the employer sector.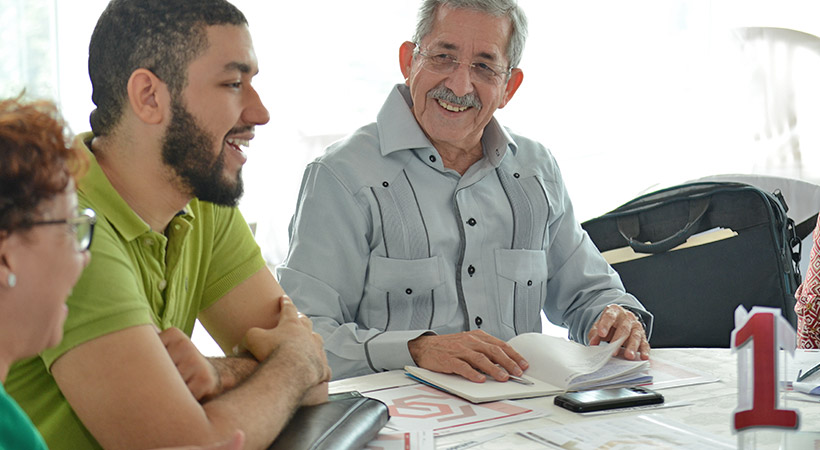 The INTEC presents the members of its Advisory Committees of academic areas, careers and programs, who put their experience at the service of future generations through an exercise of responsible and disinterested academic contribution.
Members by academic area
Mechanical Engineering

Fernando López
Luis Mendez
Juan Ernesto Castellanos
Diego Fernandez
Jorge Francisco Rodríguez Saba
Emil Campusano

Electric engineering

Giuseppe Sbriz
Eduardo de León
Orianni Genao
Angel Salas
Ernesto Camaño
Osvaldo González

Electronic and Communications Engineering

Yobany Díaz
Juan Samuel Pérez
Rafael E. Polanco Martínez
Estefania Caceres Acosta
Ramiro Zapata
Henry of God
Jiancarlo Isa Blandino

Civil Engineering

Martin Abbott
Tulio Rodríguez
Idel Pérez
Annerys Meléndez
Rafael Federico Aybar Medrano
José Rafael Rodríguez Cáceres
Michel El Hage
Jaime González

Industrial engineer

Luis Toirac
Jorge Miranda
Katherine Motika
José Lomba
Belgium Lourdes Sosa
Rafael Piantini
Evaristo Yanez
Horacio Lomba
Víctor Palma
Ricardo Pérez
Quilvio Cabral
Erick Alma
Hector martinez
José Ureña
Jordi Portet
Carlos Flaquer
Paolo Tolari
Celso Ml. Perez

Industrial design

Aránzazu Toribio
Margarita Rodriguez
Carla Aponte
Michelle Urtecho
Hoyma Mazara

Systems engineer

Lorenzo Martínez
Joel Jiménez
Jarlin Díaz
Emily Rubens
Sebastián Dinardi
Agustín Cruz
José Elías

Software engineering

France Mejía
Charlin Agramonte
Jean Carlos Marranzini
Mabel Gerónimo
Carlos Valdez
Renato González
Yahina Mejía

Mechatronics Engineering

Irvin Cedeño
Romer Quiñones
Lucia Medina
Juan Chiriboga
Deyslen Mariano

Area of ​​Social Sciences and Humanities

Víctor Hernández, Mgtr.
Gisela M. Eusebio Rodríguez
Judith Rodríguez
Nery Antonio Taveras López
Alicia ortega

Psychology

Pedro José Castillo Rodríguez
Glorianna Montás Ponceano
Julissa M. Gómez Fernández
Arlette Marie Moya Lara
Eddy Frank Vásquez
Daysi Thamara Márquez Moya

Cinema and Audiovisual Communication

María Soledad López
Felix Manuel Lora
Elsa Turull
Madel Márquez
Jaime Gómez
Yvette Marichal
Rafael Muñoz
Zumaya Lamb

Education

Islen Rodríguez
Leonte Ramírez
Carmen Sanchez
Adelaide Florentino
Luís Maroto
Mattews Ureña Moya
Vanessa Custodio
Jafreury Duran Nivar
Jessica Ruiz Montero
Albreydy Alberto Holguin Roque
Eduardo Villanueva
Elsa Arias
Amalia Inchaustegui de Hernández

Social Communication and Digital Media

Rosa Alcantara
Mariela Mejía
Esmerarda Montero
Paola Ferreras
José Monegro
Fausto Rosario Adames
Alba Nely Family

Area of ​​Economy and Business

Armando Barrios
Steven Puig
Mónika Infante
Enrique Noboa
Enrique Darwin Caraballo
Milciades Willmore

Master's Degree in Human Talent Management

Pearl Cave
Zoilo Núñez
Carlos Alberto Ortiz
Nelson Elvin Elliot Santana Fernández
Lourdes Gómez
Manuel Antonio Santana Ramírez
Luis Antonio Torres Emiliano
Kisauris Canario
Rosalina Luna Reynoso
Lupita Escarramán Hernández

Master's Degree in Applied Statistics

Boanerges Domínguez
Renato González
Felipe Torres
Reyna Yamel Gomera
Alexis Cruz Rodríguez

Master in Management and MBA

Cristiano Núñez
Alba Henríquez
Karla Crespo
Joseph Genao
Francisco del Carpio Jacobs

Master's Degree in Public Investment Management

Spinal Frame
Magdalena Lizardo
Vianela Herasme
Solendy Capellán
Carlos Burgos
Maximum Contreras

Master's Degree in Quality Management and Productivity

José Durán
José Lomba
Alvin Marrero
Cinthia Batista
Francisco García

Marketing and e-commerce

Cristian Cohen
Mariela Fermín
Franyelin Contreras Cabral
María Alejandra Montes Valera
Felipe González Villada

Business Administration and Management

Jesus Bastard
Dilcia Matos
Alejandro Balbuena Abud
Alina Contreras
Rafael Ciriaco

Commercial engineering

Jesus Bastard
Spinal Frame
Aimée Pavonessa
Fernando Martínez
Raquel Rodríguez

International Business

Soraya Santana
Manuel Peña
Ashley Sánchez Santos
Orissa Arnaud
Luis González

Economy

José Rafael Espinal
Carlos Ramos
Paschal Light
Daniel Liranzo
Julio Andújar

Accounting

Carmen Concepcion
Marcia Yakelin Andujar
Elisandra Cabral Carrasco
María Alejandra Cordero Abreu
Luis Olive

Area of ​​Health Sciences

Miguel Robiou
Ana Lebrón
Camilo García
José Brea del Castillo
Herbert Stern

Medicine

Fernando Santamaría
Rosario Almánzar
Jorge Brea Collado
Alba Beltré
Jorge Brea Collado
María Almánzar

Dentistry

Alice Romero Larrauri
José María Heredia Bonetti
Alba Báez
Sonia Rodríguez

Area of ​​Basic and Environmental Sciences

Leticia Mendoza
Agripina Ramírez
Celeste Mir
Ana del Carmen Reynoso
Osiris Mota

Mathematics with Concentration in Actuarial Science

René Piedra
Cristóbal Alexis Durán
Julio Beras
Eduardo Baldera
Leticia Martínez

Biotechnology

Luis Enrique Rodríguez de Francisco
Carlos José Boluda
Carolina Juncá
Diego Antonio del Orbe
Wilda Arias