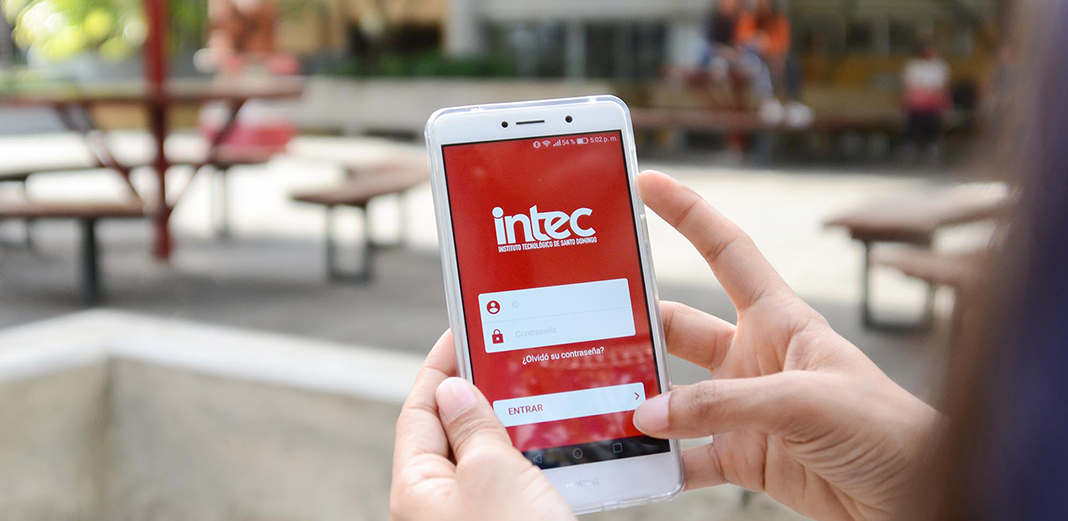 Mobile Application
We present APP INTEC, the new application for cell phones designed for students of the Technological Institute of Santo Domingo (INTEC), which allows them to have updated information and inquire about several services from the palm of their hands.
Through the INTEC APP you can:
View the relevant information of your status in the university: alerts, quarterly and general index, and academic progress.
Check information on subjects, teachers, schedules and assigned classrooms.
Receive notifications of midterm and final publications, of payments made, among others.
Request the withdrawal of subjects and review of grades.
Review information about your balance sheet (statement of accounts for the quarter).
See the history and record of qualifications, according to the pensum.
Make password changes and password reset requests.
Update personal email and your registered phone number.
The new mobile application is available totally free in APP Store and Google Play: